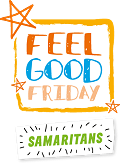 Counselling and Psychotherapy in High Wycombe, Buckinghamshire
PSYCHOTHERAPY IN HIGH WYCOMBE
LONG OR SHORT-TERM COUNSELLING
SUPERVISION OF COUNSELLING WORK in HIGH WYCOMBE
I am an experienced Psychotherapist and Counsellor working in High Wycombe and I am offering long or short term work. I have experience working with people who suffer problems that range from general low feelings to others who have been diagnosed with clinical depression. Other problems I work with include ,anxiety, stress,redundancy issues, panic attacks,fear of chaos, low self esteem, grief work, relationship problems, and a general loss of direction.
I am able to draw upon different therapeutic models in my clinical work, however, my core training is psychodynamic. This model can be described as a type of in-depth therapy where past events inform us about current behaviour and emotional problems.
I am also a qualified supervisor of clinical work and have experience working with groups and individuals from various clinical trainings. I am available to run supervision groups in different areas, subject to demand.
My practice is within easy reach of surounding areas such as Beaconsfiled , Marlow, and Princes Risborough. It is a short bus ride from High Wycombe bus station and a five minute drive from junction (4) of the M40. There is free parking available in nearby side streets.