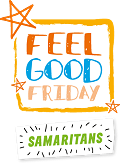 Counselling and Psychotherapy in High Wycombe, Buckinghamshire
PSYCHOTHERAPY IN Dorset
LONG OR SHORT-TERM COUNSELLING
SUPERVISION OF COUNSELLING WORK in Dorset
I am a Psychotherapist with twenty eight years experience working face to face with individuals. I offer brief-focussed counselling and long term psychotherapy in Dorset. I have particular experience working with issues that include: anxiety, low mood, bereavement/loss, stress,redundancy issues, panic attacks,fear of chaos, low self esteem, grief work, relationship problems, and a general loss of direction.
I am able to draw upon different therapeutic models in my clinical work, however, my core training is psychodynamic. This model can be described as a type of in-depth psychotherapy where past events inform us as to why we relate to situations and significant others in particular ways.
I am also a qualified supervisor of clinical work and have experience working with groups and individuals from various clinical trainings. I am available to run supervision groups in different areas, subject to demand.
My fee is £60.00 a session and I am currently offering sessions via Zoom and telephone . I am based in Dorset